BAGT 80N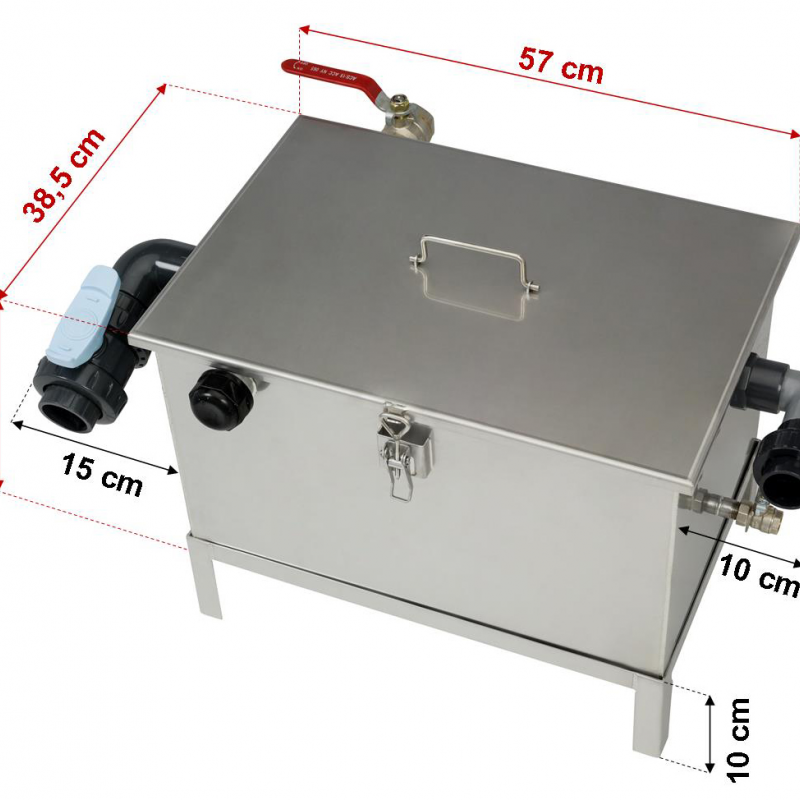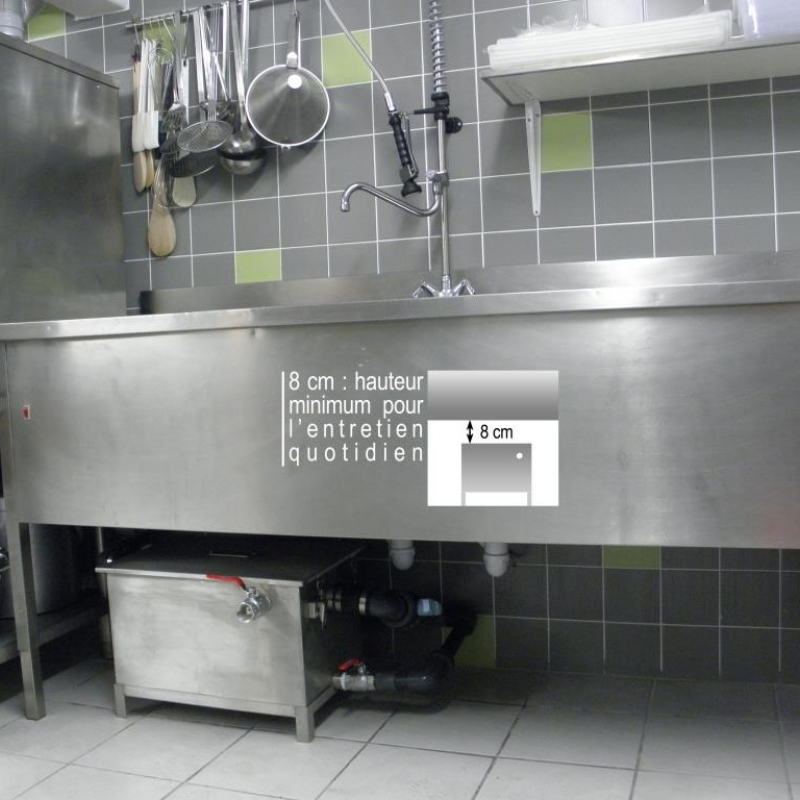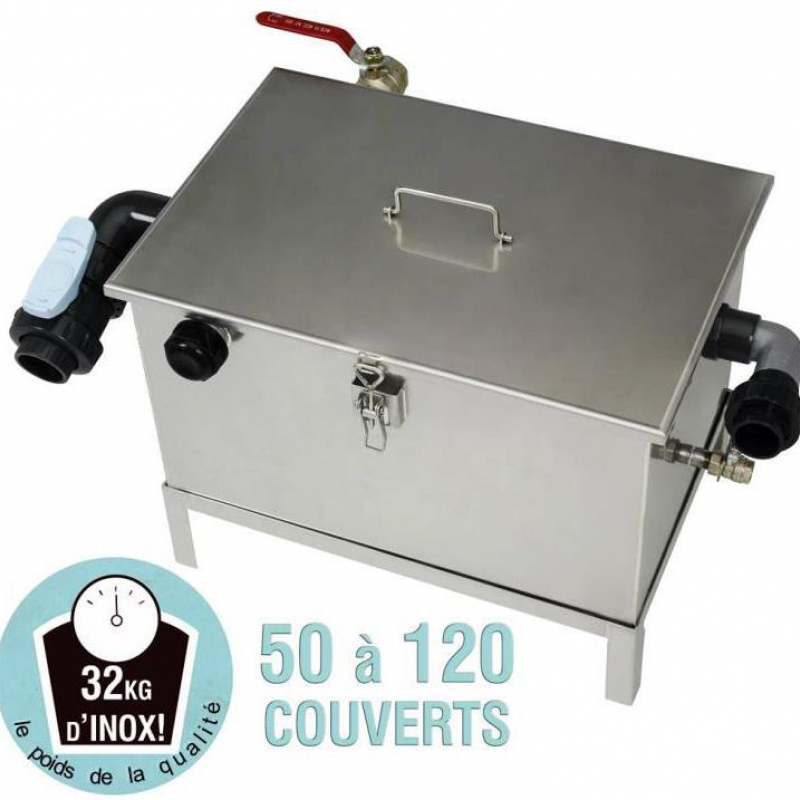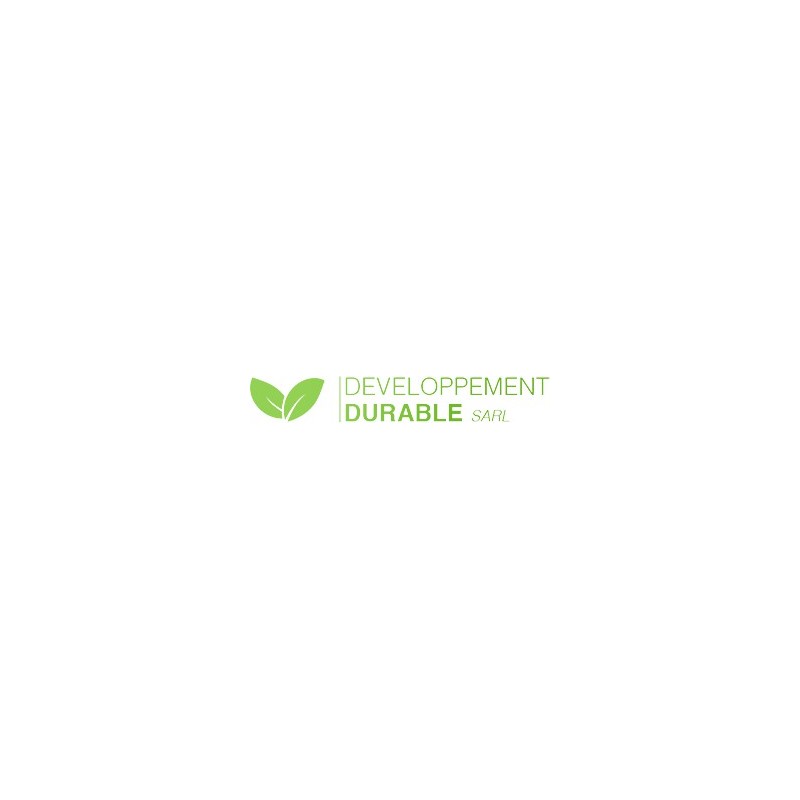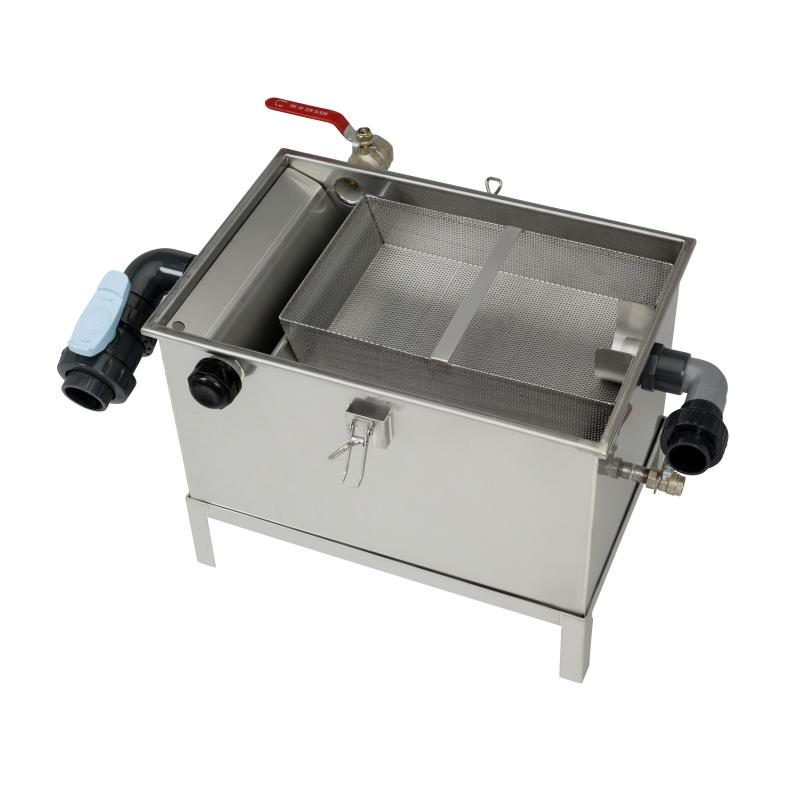 
€1,099.00 tax excl.
€1,099.00
BAGT under sink grease trap
grease drainage by means of a valve set

The water/grease separation capacity is equivalent to a tank with a volume 5 times higher.

The waterproofness

The cover closure is provided with a gasket and can be adjusted with the help of frogs.

Stainless steel quality and weight

no electrical connection

made of food grade stainless steel, it weighs 31kg

3 year warranty
Paiement sécurisé
Soyez serein, les paiements sont 100% sécurisés
Rapidité
Traitement des commandes sous 24/48h
Livraison gratuite
A partir de 30€ d'achat
We have designed a grease separator for restaurant owners and catering trades, taking into account the notion of sustainable development. We offer efficient, durable material with good value for money.
Grease interceptor required?
The regulations, departmental health regulations, require the BARS, HOTELS, RESTAURANTS ) AND all COMMERCIAL CATERING companies to eliminate grease before rejection. Indeed, the rejection of grease, as a material generating nuisance in the wastewater networks, is prohibited.
Grease traps by design, whether they are buried grease traps or not, recover both solid waste and grease.
Grease trap design:
The BAGT 80N has been designed for restaurants serving 60 to 120 covers a day. It is made of 304L stainless steel, food grade, to find its place in professional kitchens. It is compact; the renewal of water inside is therefore more common. On the other hand its effectiveness is important, thanks to the lamellar system, resulting from industrial technologies.
The waste basket has a volume of 6 liters and a mesh of 2mm to filter fine solid waste. The BAGT 80N grease trap can store 4 liters of fat, equivalent to 200 covers (20g / covered in traditional catering).
A drain valve of large size 33/42 ensures the emptying of the tank without risk of clogging.
Optional connection accessories are available to optimize the connection time.
Grease collector Quality:
Our grease interceptors are made of 304L stainless steel, food grade, to fit into any professional kitchen.
The weight of our grease interceptors BAGT 80N is 32kg, so a sufficient thickness of stainless steel to guarantee a good longevity of the material.
Grease trap Meets standards:
The EN1825 standard applies to underground grease traps for equipment that can handle flow rates from 1 liter / second to 3600 liters / hour.
To facilitate the installation of grease traps in modern premises, most communities and water agencies accept the use of grease traps under sink to comply with water regulation authority.
Grease trap Installation
The grease trap BAGT 80N is easy to install; only 2 to 3 hours are required for installation under the sink in standard conditions, i.e. with sufficient space available. We offer connection accessories to optimize the assembly time. Refer to the installation instructions to understand the ease of installation.
BAGT Maintenance
For the maintenance of the BAGT 80N grease separators, the basket allows easy evacuation of solid waste in the trash. Fats can be extracted easily in a short time thanks to our manual "Grease Back" system, but fast and without any breakdown.
It is not necessary to eliminate all fats with each operation. It is better to leave grease in the grease trap than to put water in the UCO drum.
Find our guides in video: installation and maintenance
3 other products in the same category: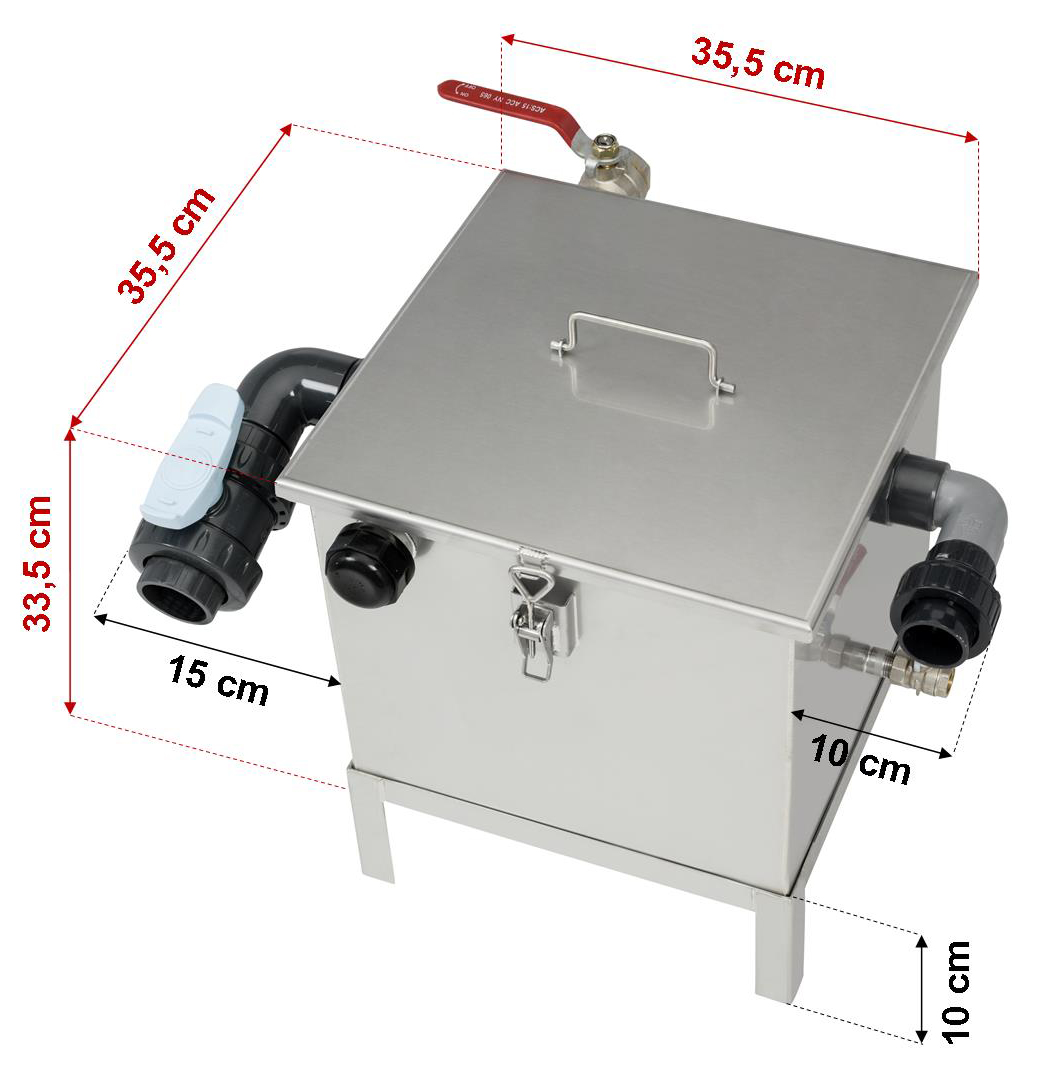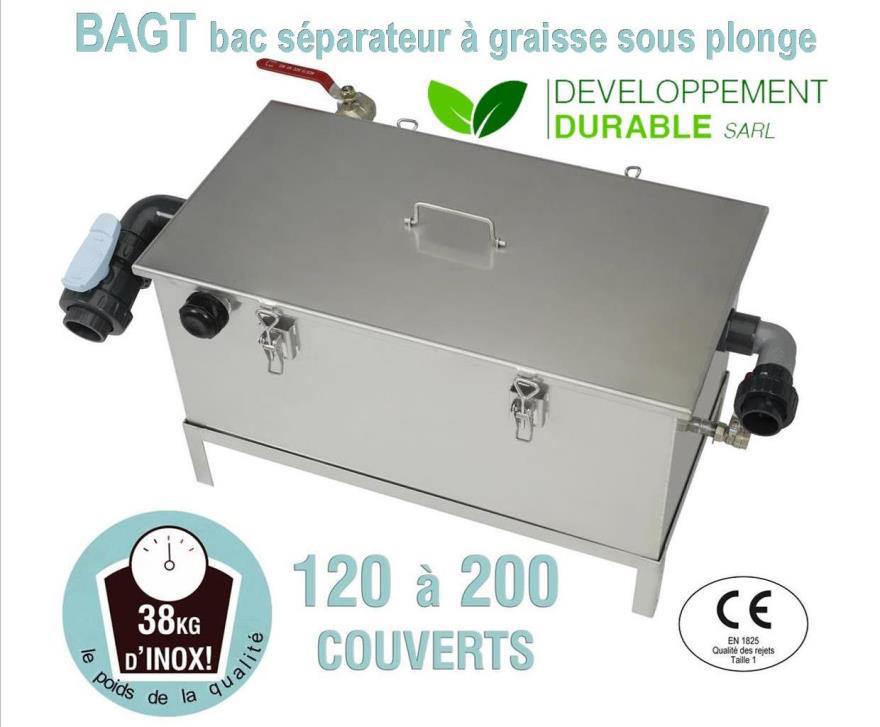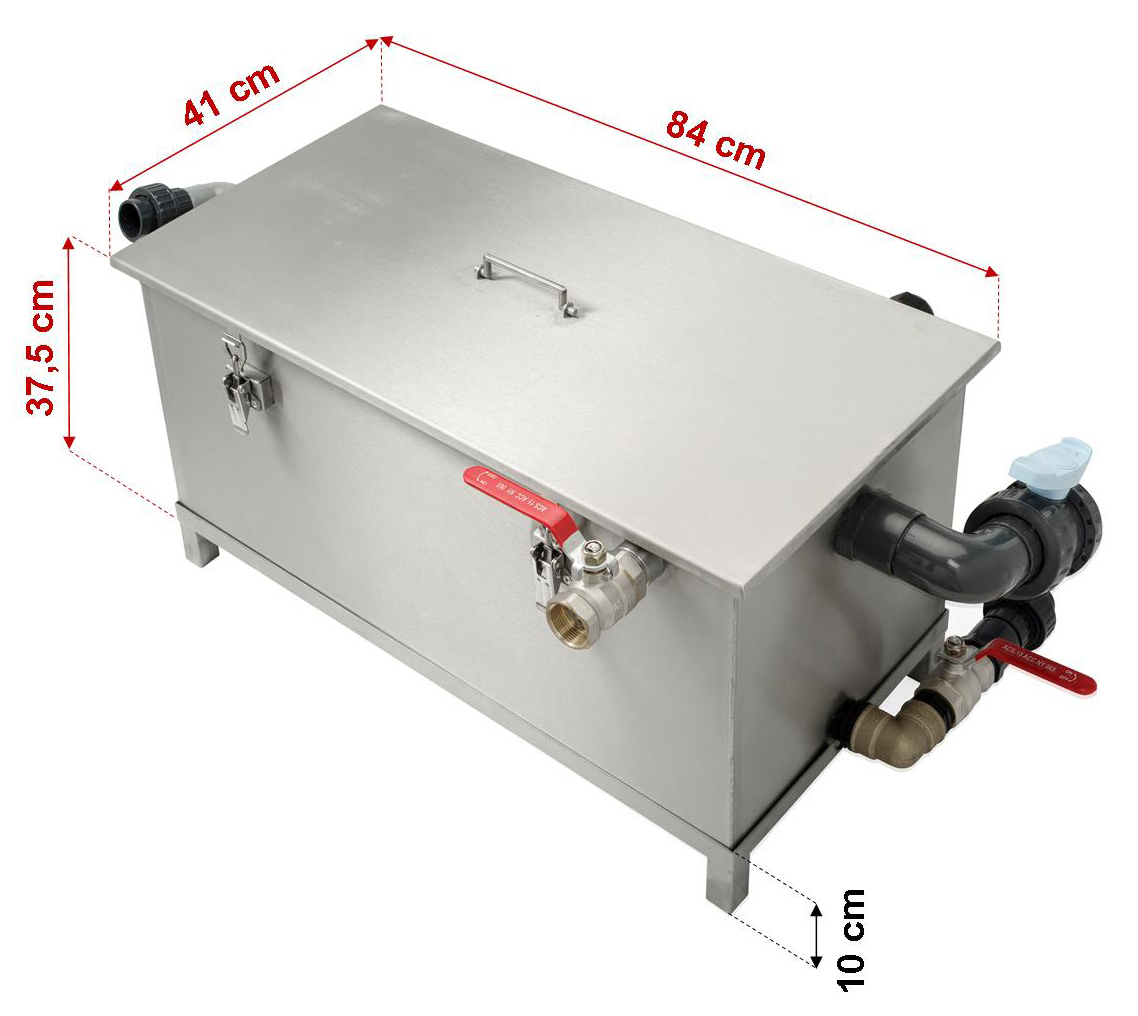 No customer reviews for the moment.